Anzac Avenue Wreckers – Car Parts Toowoomba
Anzac Avenue Wreckers is a Queensland family-owned and operated Toowoomba Auto Parts Recycling facility.  Our resource recovery facility has been based in Toowoomba since the late 1940s, with its current owner since 2005. We supply quality second-hand OEM spare parts, including vehicle body & mechanical parts inventory available online. We also supply new aftermarket parts, call us today.
Car parts
Large inventory of quality second hand recycled OEM Car parts, items include Alternators, Aerials, Bonnets, Boots, Bar Lamps, Bar Covers, Body Control Modules, Corner Lamps, Combination Switches, Doors, Door Window Regulators, Door Handles, Door Glass, Door Mirrors, Car door check strap, Engines, Engine Computers, Guards, Grille, Headlights, Ignition Lock Assemblies, Rearview mirrors, Starter Motors, Steering Columns, Tailgates, Taillights, Transmissions, Tow bars, and Alloy Wheels mag sets. See parts availability at http://anzacavenuewreckers.com.au/search/ . Inventory is updated daily and new arrivals are listed http://anzacavenuewreckers.com.au/latest-stock/ .
All second-hand Engines and Transmissions have 3-month Warranty.
Other items have 1 months warranty unless otherwise stated.
Returns Policy: All parts have 14 day return/exchange policy (25% restocking fee applies)
MTAQ (Motor Traders Association Queensland) Member since 2005 https://www.mtaq.com.au/
ARA (Automotive Recyclers Association) Member since 2019 https://www.a-r-a.org/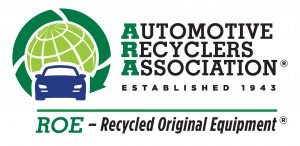 Service Area
Toowoomba, Brisbane, Ipswich, Gatton, Southeast Queensland and the Darling Downs, Dalby, Chinchilla, Warwick for large items and Australia wide for small items.
Products
At Anzac Avenue Wreckers we have in stock approximately 600 vehicles primarily 2WD sedans, wagons, hatches & light commercials. Brands including Chery, Chrysler, Daewoo, Daihatsu, Ford Laser, Great Wall, Holden, Hyundai, Kia, Mazda, Mitsubishi, Nissan, Proton, Suzuki, Toyota, Volkswagon, Volvo.
We are also stockists of new parts with access to thousands of Genuine and Aftermarket items.
Most items ordered at Anzac Avenue Wreckers by 9.00 am are available for pickup approx 3 pm the same afternoon.
Free Delivery Service available to trade customers within the Toowoomba City Limits.
Automotive recycling is the most responsible way to protect our planet. Selling parts that are safe for public use reduces landfills and carbon emissions coursed during the production process.
Eftpos facilities are available onsite.
Anzac Avenue Wreckers, Car parts Toowoomba, Toowoomba Vehicle parts
See us while you visit the Toowoomba Carnival of Flowers  https://www.tcof.com.au/